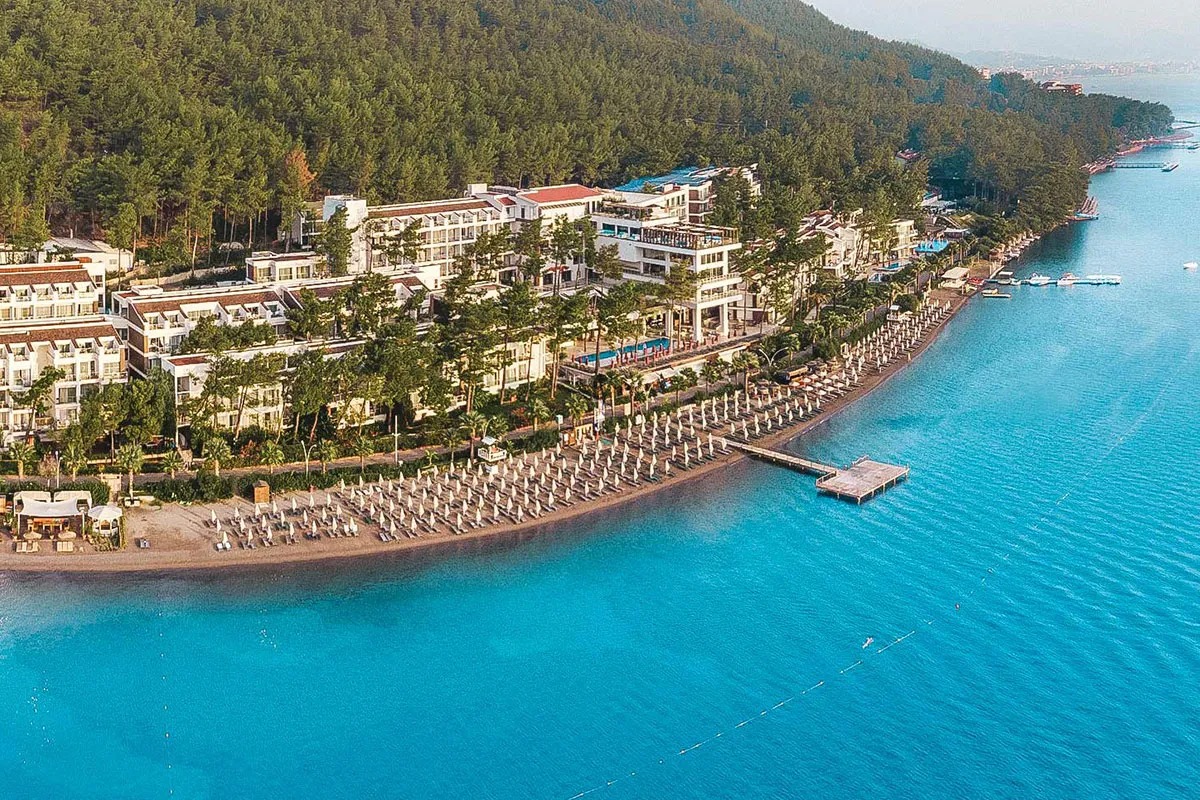 A heaven on earth is calling you...
A warm welcome to the Orka Lotus Beach where you can lie back and relax on a beach holiday at a sandy beach with an ultra all-inclusive concept Located on the coast of Marmaris Bay, which is one of the loveliest bays in the Aegean part of Turkey. Set within the pinewood forests of the Pamucak region, ICmeler, the combination of sunlight, pine scent and sea salt leaves a feeling of pure tranquillity.
ACCOMODATION & ROOMS
Comfortable rooms opening to the unique view of Marmaris…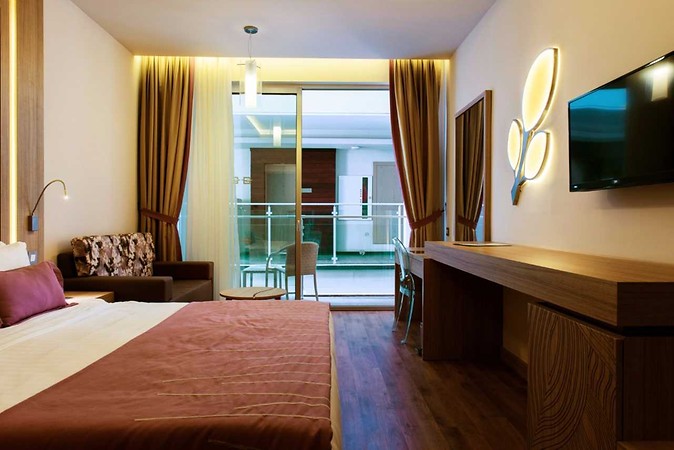 Economic Room without View
24 m²
3 Adult + 1 Child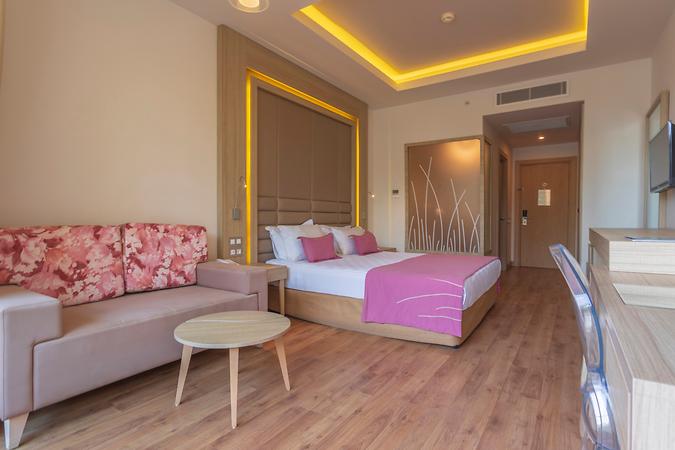 Standard Land View Room
28 m²
3 Adult + 1 Child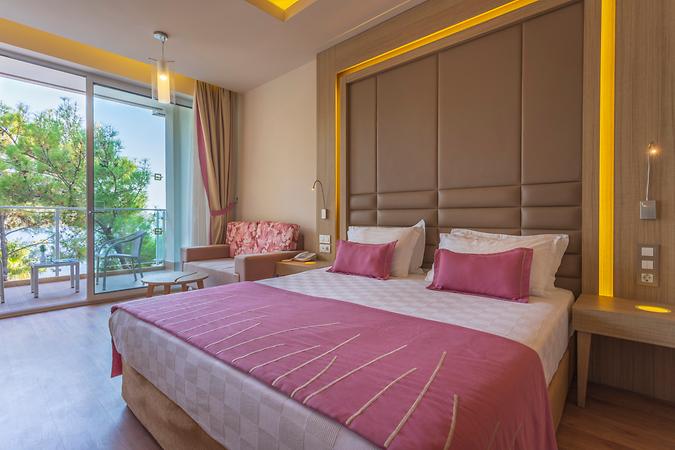 Standard Partial Sea View Room
26 m²
3 Adult + 1 Child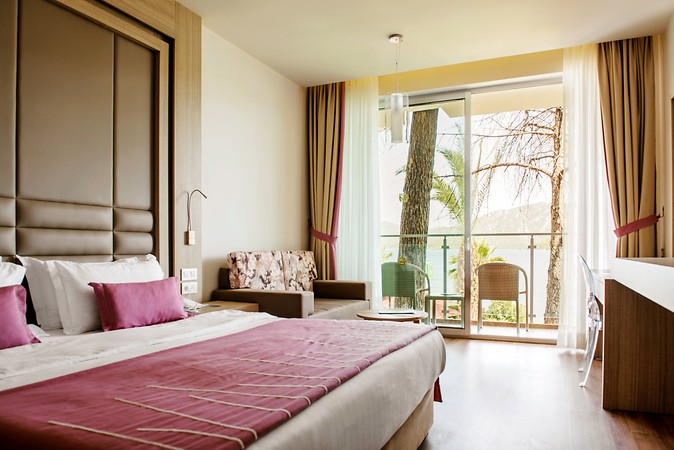 Standard Sea View Room
28 m²
3 Adult + 1 Child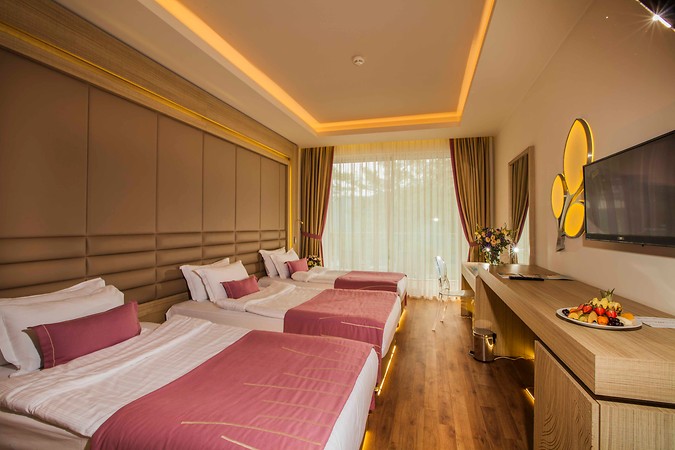 Large Room Land View
36 m²
3 Adult + 1 Child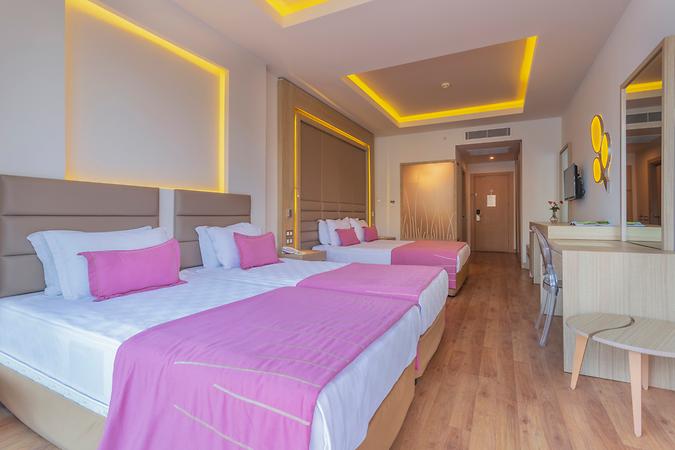 Large Room Sea Side View
36 m²
3 Adult + 1 Child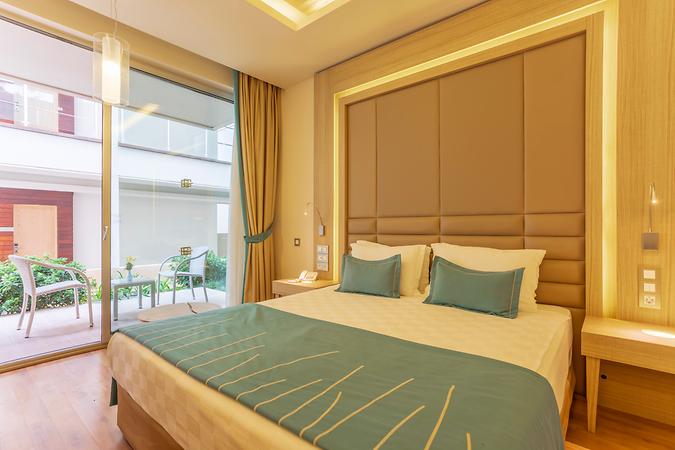 2 Adult + 2 Child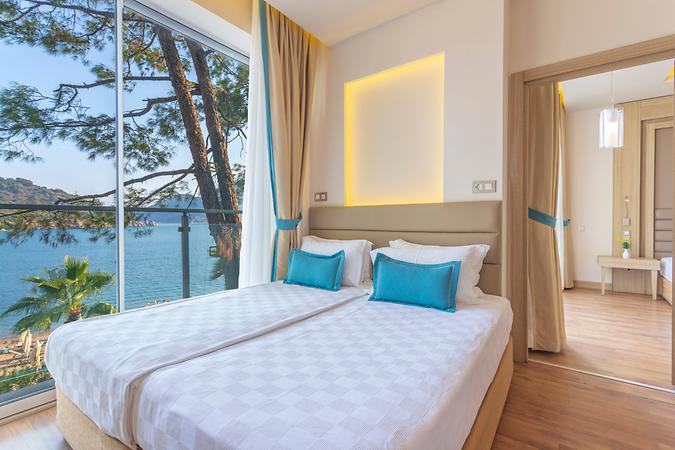 Family Room Sea Side View
40 m²
4 Adult + 2 Child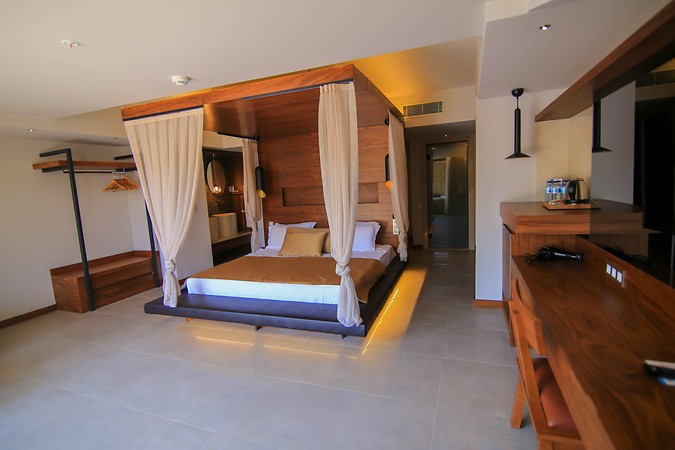 Superior Jacuzzi Room
46 m²
3 Adult + 1 Child
GOURMET
Breakfast, lunch and dinner buffet meals are free. Local alcoholic and non-alcoholic drinks within the brands determined by the facility are free of charge for 24 hours in the lobby bar.
Freshly squeezed orange juice is only available for breakfast and is free. The minibar is filled with water, soda, fruit juice, soft drinks and beer on the day of arrival. Minbar is replenished daily with water, soda and fruit juice.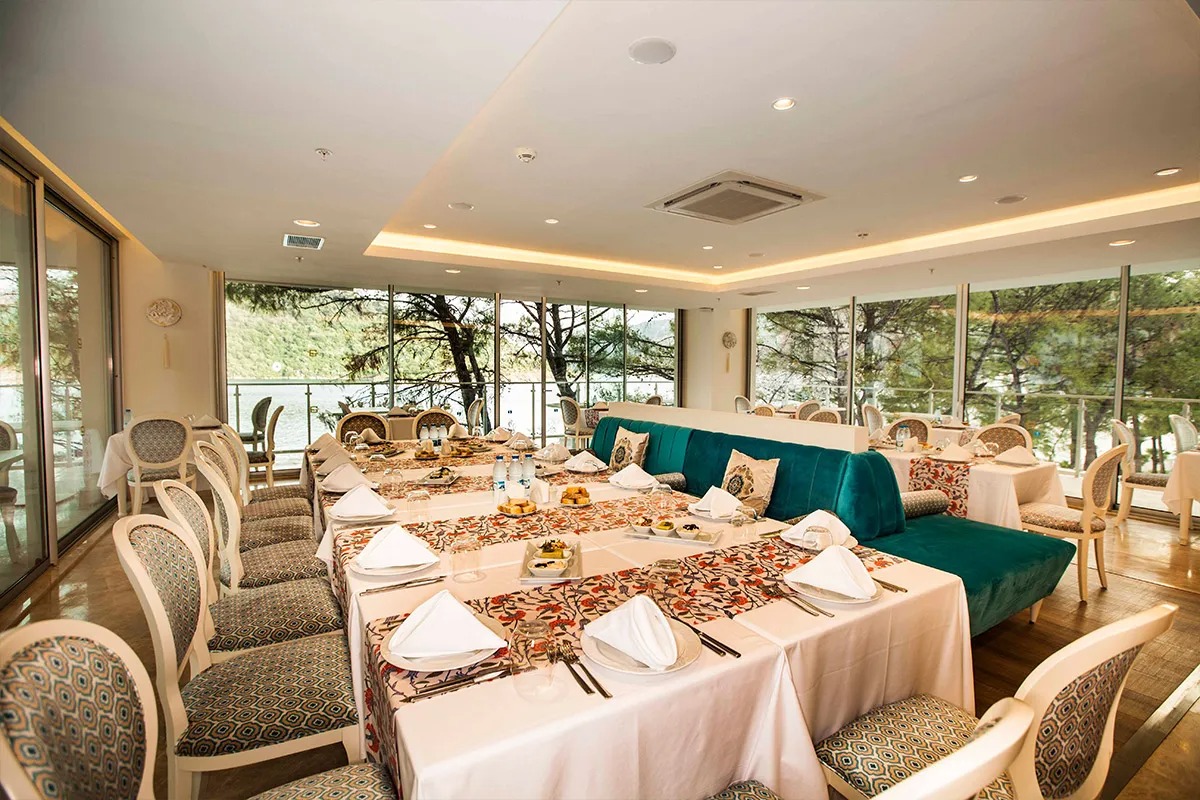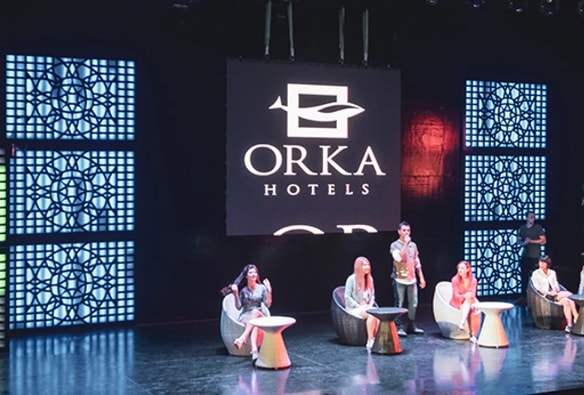 Fun activities for adults and children throughout the day, mini club activities, sports and entertainment activities, mini disco and enjoyable animation shows in the evening are waiting for you.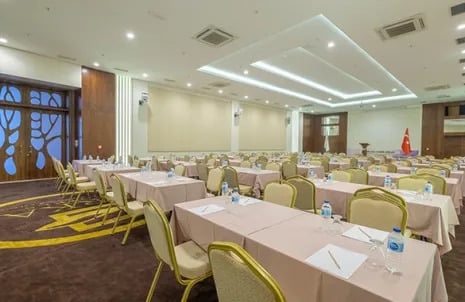 Productive meetings in an eye catching piece of paradise may sound a bit like a contradiction in terms, but there is no better place to take your executive team than Orka Lotus Beach , away from the ringing phones and endless meetings, to a place where their vision can extend to the horizon, where they have the peace of mind to think new thoughts and imagine new initiatives. Like everything at Orka Lotus Beach, in our hotel meeting spaces, the emphasis is on quality, not quantity, so when it's time to move those ideas from the blue sky to a whiteboard, we have meeting facilities in Marmaris waiting that are as understated as our dining but as excellent as the cuisine.
When it comes to special events in Marmaris, your choices are equally exceptional, from our private beach to the boardwalk, to poolside. Each of these venues is elegantly natural and ideal for intimate receptions and smaller functions where guests are there to really interact and enjoy themselves rather than to see and be seen. Regardless what kind of function you are planning, for intimate and memorable events, Orka Lotus Beach and its team of detail oriented professionals is the ideal choice.
I'm in a mysterious maze, my pains wearing off, and my soul relieving, I'm feeling at peace. I'm rewarding myself…
SPA routines resurrect through the modern understanding of Orka Lotus Beach Natural spas relax your mind with their aromatic scents, refresh your tired body with their healing effect, and add to your beauty with their alimentative characteristics. Bidding farewell to the fatigue and downheartedness of everyday life, you will enjoy the good relaxation of both your body and soul, thanks to the instant effect of healing hands.
If you feel that your tired body needs relaxation, your skin needs purification and regeneration, and that your soul needs a good rest, this is the time to reward yourself. As the top need of the amity of body, mind and soul for a good relaxation, a quiet atmosphere, relaxing herb scents and purifying therapies will be best offered to you by your spa team. Feel the most pleasant good relaxation